CUPPING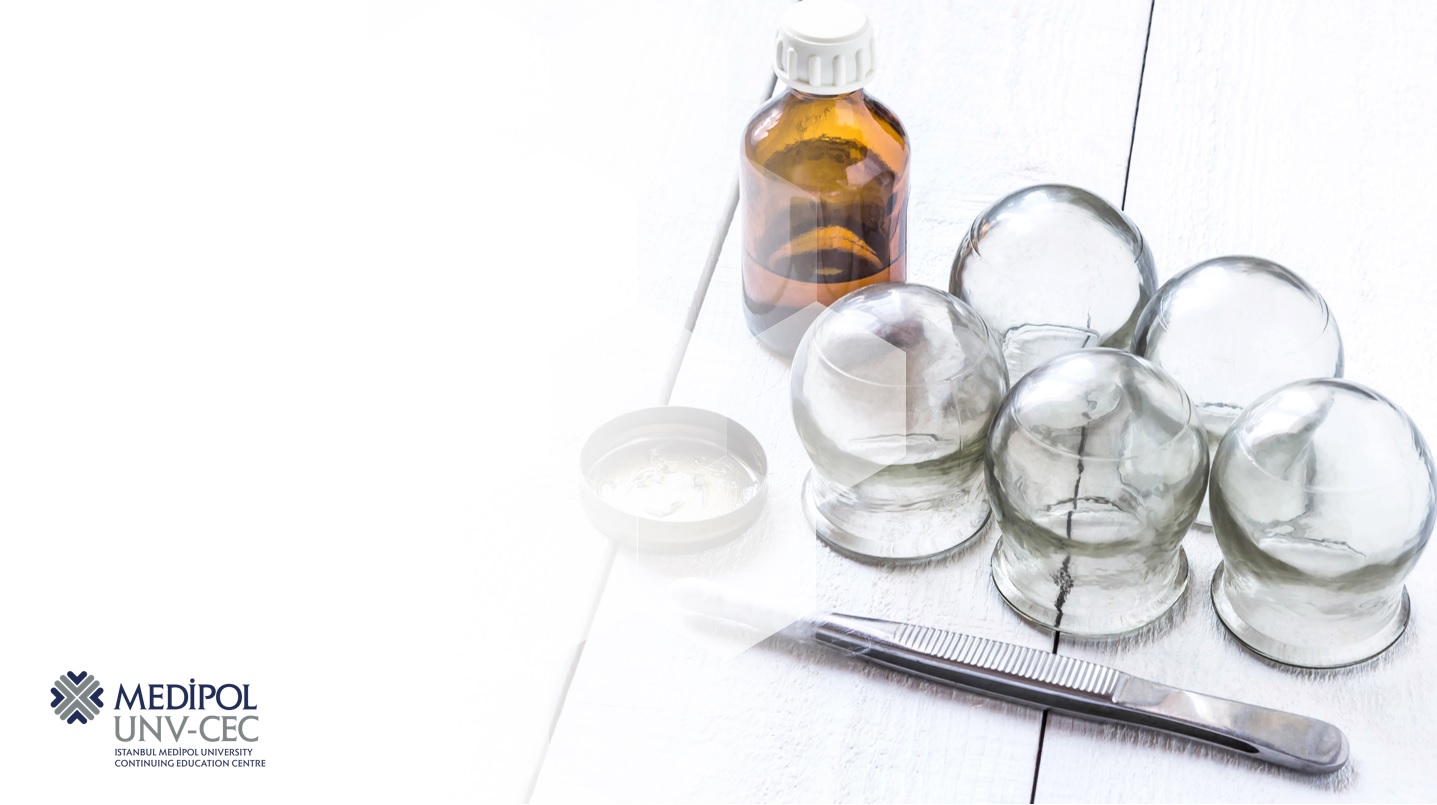 COURSE DESCRIPTION
Cupping therapy is an ancient form of alternative medicine in which a therapist puts special cups on your skin for a few minutes to create suction. People get it for many purposes, including to help with pain, inflammation, blood flow, relaxation and well-being, and as a type of deep-tissue massage.
There are several methods of traditional cupping. Wet cupping involves piercing the skin with needles or small blades before applying the cups because it involves piercing the skin and removal of body fluids, the physiological response to wet cupping would be expected to be different than its "dry" counterpart. Moving to cup is a technique in which a lubricant is used and after the cups are applied, they are slid along the skin.
This does not normally lead to the hallmark ecchymosis of the underlying skin that is the goal in stationary cupping. Dry Cupping involves the application of a hollow container on the skin with suction. The suction is traditionally created by placing a flame within the cup for a few seconds to heat the air, then remove the flame, and quickly applying the opening of the cup to the skin. Skin is drawn up into the container due to the negative pressure that is created as the air cools.
Glass cups are used for the technique where the fire is employed to create the suction, though other materials have been used by traditional cultures such as brass, bamboo, and animal horn. Today the suction can be applied with hand pumps and electric pumps or even with soft silicon cups the suction can be applied by hand.
Course duration: 16 hours / 2 days
Course Features
Lectures

0

Quizzes

0

Duration

2 Day(s)

Language

English

Students

0

Assessments

Yes