NEWBORN INTENSIVE CARE NURSING COURSE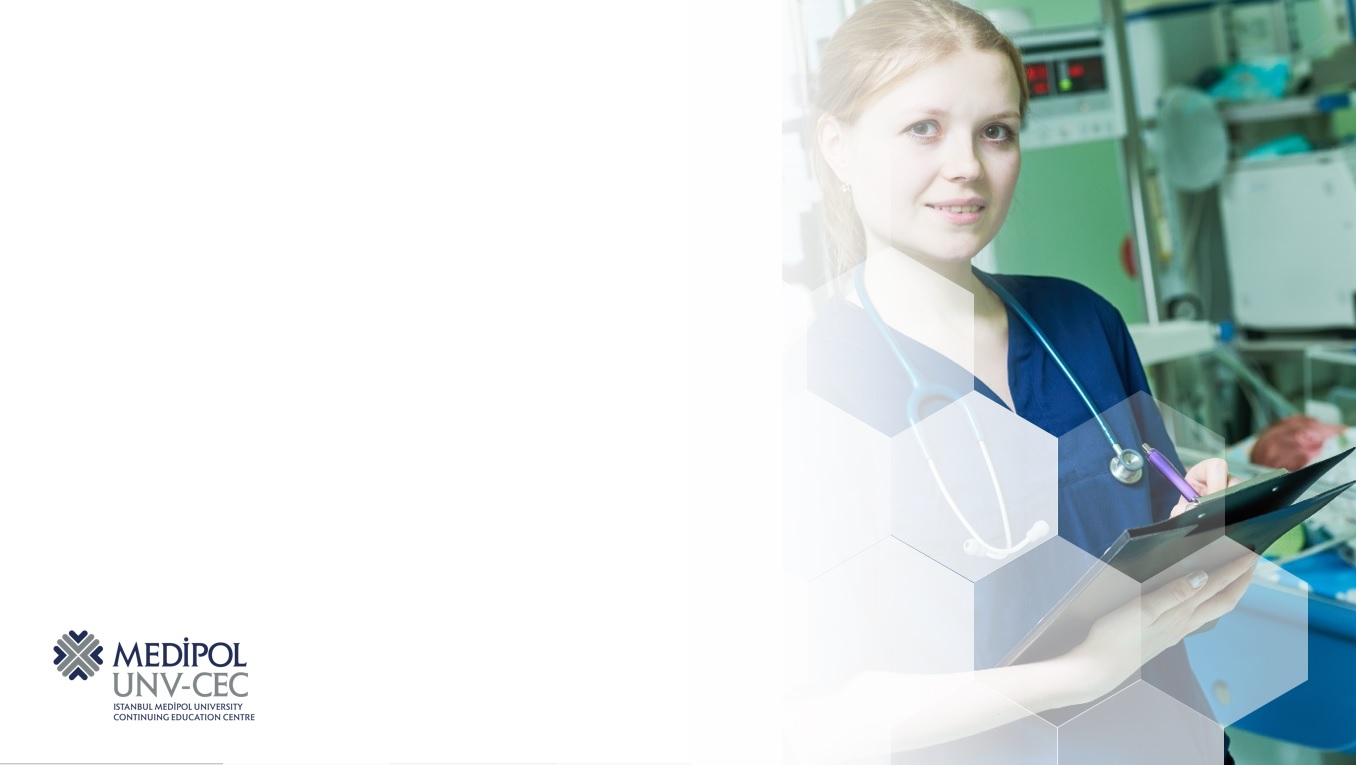 Trainer: Prof. Dr. Sema Kuğuoğlu, Assist Prof Aysel Kökçü Doğan, Assist Prof. Özlem Avcı
Objective: It aims to the development of participants who provide or will give intensive care to newborns, gain knowledge and skills in this field and to reflect them into practice.
Goals of the course:
After the course, participants will be able to:
Reflect gained knowledge and skills to intensive care outcomes of newborn and families,
Improve advance knowledge and clinic practices in newborn intensive care,
Reflect evidence-based practice concepts with integrated individual care to approaches related to newborns and their families,
Evaluate self role within the health care team,
Prepare families for discharge by supporting them for participation in decisions related to care, treatment, and discharge of newborn, communication with health care team
Duration: This training program is 14 hours, including 10 hours of theoretical, 2 hours of classroom/laboratory practice and 2 hours of case studies.
Number of participants: 20–25 participants
Conditions of Participation: Nurses who work/will work in Neonatal Intensive Care Units in public/private health institutions could participate in this course
Content of the course:
Intensive Care Nursing and Basic Concepts with Principles
The Roles of Newborn Intensive Care Nurse
Newborn Care Levels and Standards
Initial Care of Newborn in Labor Room and Setting Physical Environment
Care of Newborn Out of Labor Room And Physical Evaluation
Synactive Theory and Newborn Intensive Care
Individualized – Supportive – Developmental – Parent-Supported Care in the NICU
(According to the functional health patterns/FHP)
Parental Support and Communication
Newborn care and Maintenance in the Intensive Care Unit
Temperature Control & Maintenance of the Circulatory Functions of a Newborn
Maintenance of the Newborn Respiratory Functions
Infection Control in NICU
Maintenance of Fluid Electrolyte Balance
Pain Management in Newborn
Specific Problems in Newborn Intensive Care Units
Medicine Applications in Newborn
Ethical and Legal Problems in Newborn Intensive Care Units
Transportation-Discharge-Home Care-Follow Up of a Newborn Hospitalized in the NICU
Evaluation of the course: Pre-post tests
Education place: Hospitals of Medipol Health Group
Date of education: It will be announced according to the number of participants.
Course Features
Lectures

0

Quizzes

0

Duration

14 Hour(s)

Language

English

Students

0

Assessments

Yes