APITHERAPY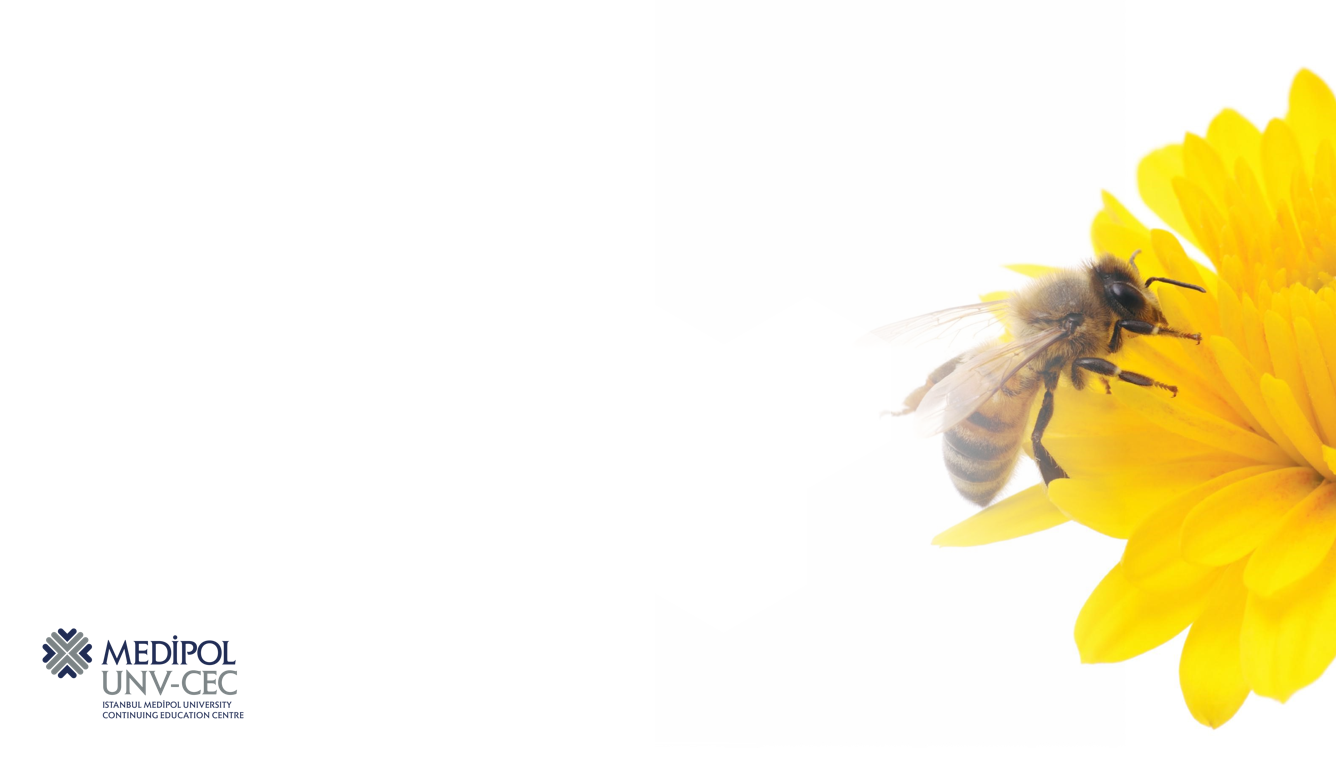 COURSE DESCRIPTION
Apitherapy is the use of bee and bee products as a preservative and as a complementary application method in the treatment of certain diseases.
The Medipol University Traditional, Complementary and Integrative Medicine Training Centre offers and shares information to educate those of you who seek an alternative form of health care referred to as Apitherapy.  Apitherapy encompasses the use of beehive products including honey, pollen, propolis, royal jelly, and bee venom.
Apitherapy is used to treat many illnesses and to alleviate pain from injuries both chronic and acute.  We are an organization reaching beyond traditional Western medicine helping others to help themselves in attaining better health through a holistic approach in harmony with the beehive, a true gift of nature.
We are a university organization whose expert trainers are open to everyone from anywhere in the world, invite new ideas and share the knowledge and experience amongst those seeking or practicing this form of alternative medicine.
Course duration: This training program is totally 24 hours of classroom/laboratory practice and 3 days.
Course Features
Lectures

0

Quizzes

0

Duration

3 Day(s)

Language

English

Students

0

Assessments

Yes